THE WORLD'S FIRST 108MP MUSEUM BY REALME MALAYSIA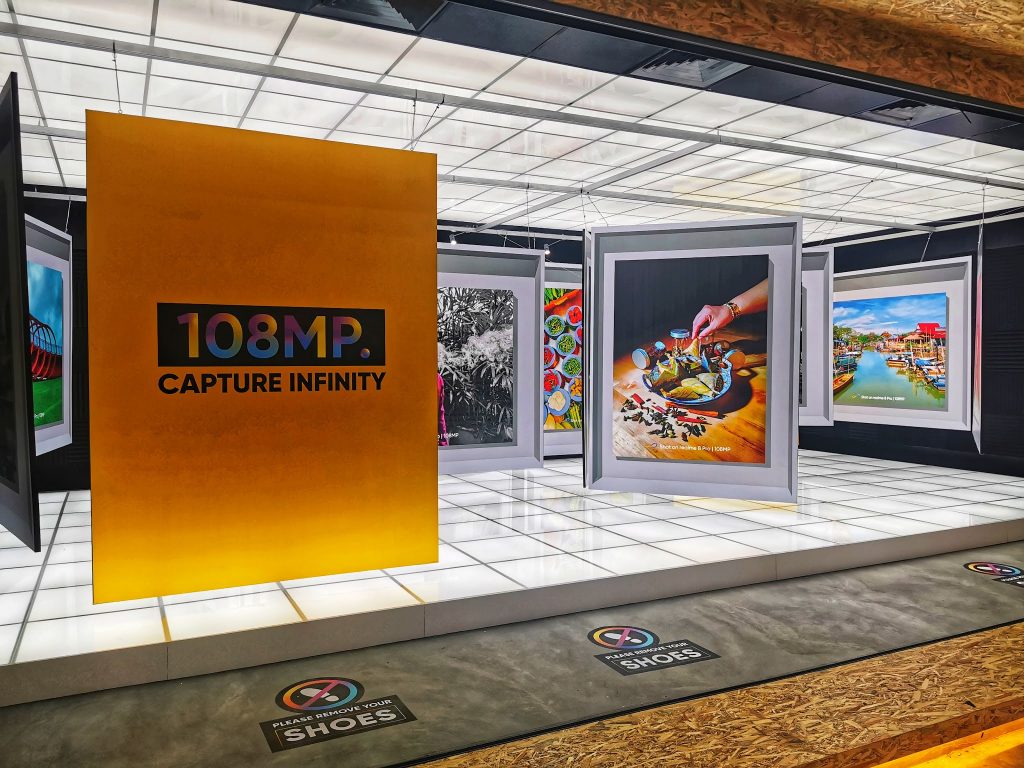 PETALING JAYA, 23rd April 2021 — realme Malaysia has built the first-ever 108MP Museum which will be available in both live and virtual modes. It features photographs captured by the first realme smartphone built with its 108MP Ultra Quad Camera. All photographs were captured by local Malaysian photographers with realme 8 Pro which adopted the highest camera pixel in the smartphone industry now.
realme's 108MP Museum will be operating for three months, and it is now officially open for Malaysians to visit from 22 April (weekend only), 10am to 9pm at realme Design Studio. You can just walk in there and all our team members are ready to greet you.
Museum visitors are able to witness a total of 28 insta-worthy photographs and two illustrations with resolution as high as 108MP. The photographs' sizes displayed in the live museum range from 8 feet (H) x 6 feet (W) and 6.5 feet (H) x 8 feet (W) respectively.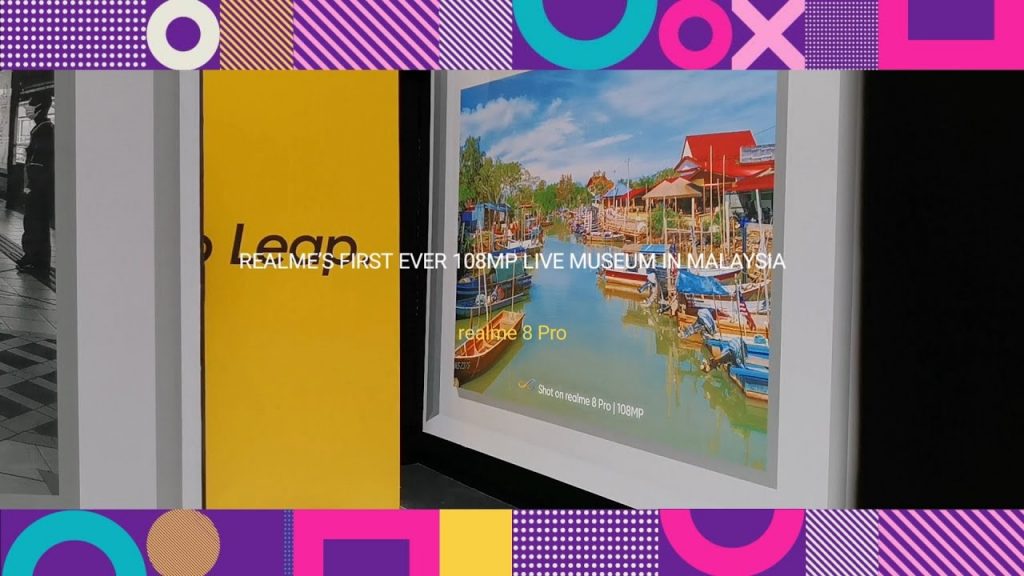 On the other hand, Malaysians are also invited to enter the virtual 108MP museum and win prizes up to RM100,000 ranging from smartphones, Smart TV, AIOT devices to cash vouchers. Upon virtual visitation, online registration is required by signing up with an email address. Online visitors are able to enjoy the tour with 98 photos which are segmented into five virtual rooms such as Historical Memories, Reconnecting Me and You, Capture Moments. Travellers & Wanderers and Foodie Journey.
The last room features a fun 'Reconnecting Talian Raya' Mini Game where players can expect to be greeted by realme's designer toy, realmeow as the game character. All players are required to collect 10 hidden coins while visiting the rooms in the virtual museum. A dialogue box will pop out after clicking the coins to indicate the status of this coin as all coins can be collected only once. Players would need to collect at least 2 coins to be eligible for a game attempt. There's also a booster selection to double up your points which costs you 5 coins per entry.
Players can also earn more coins by inviting your friends and family to play the mini game, each successful invitation will reward you with one coin. You are encouraged to challenge yourself and be one of the best players on the leaderboard of 'Reconnecting Talian Raya' Mini Game from 22 April till 11 June 2021. By reaching certain accumulated points, top 1000 players will be eligible to win prizes ranging from realme's smartphone and AIoT devices as listed below:
1st Place: realme 8 Pro + Smart TV 43″ + Watch S + Buds Air Pro
2nd Place: realme 8 Pro + Watch S + Buds Air Pro
3rd Place: realme 8 Pro
4th to 1000th Place: RM 50 Cash Voucher for realme Brand Store and Lucky Draw, the lucky winners of 370 realme's AIoT products will be announced on 18 June)

realme Buds Air Pro (10 units)
realme Watch S (10 units)
realme Buds Wireless Pro (50 units)
realme Smart Cam 360° (100 units)
realme N1 Toothbrush (200 units)
"All Malaysians are welcomed to visit our realme 108MP museum and immerse in the amazing shots with extreme clarity taken by the powerful camera of realme 8 Pro. For fans who are staying out of Kuala Lumpur and Selangor, we understand that you're unable to travel interstate and join us. Hence, we have prepared the virtual 108MP Museum where you can visit the exhibition anywhere and anytime at the comfort of your own while staying safe. You can also reconnect with your friends and family members by inviting them to a virtual tour simply by sharing the website link with them. Not forgetting, there are exciting prizes awaiting for you to enjoy at 'Reconnecting Talian Raya' Mini Game," said Tiffany Teh, Brand Manager of realme Malaysia.
To find out more about realme's events and promotions, do follow our Facebook page as well as Instagram at @realmemalaysia.
About realme
realme is a technology brand that specializes in providing high quality tech products and services with Dare-to-Leap experience. The brand was officially established on May 4, 2018 by its founder Sky Li, together with a bunch of young people with rich experiences in the smartphone industry. realme is committed to offering powerful performance, stylish design, sincere services and exploring all the possibilities of tech products.
According to Counterpoint's Q4 2020 smartphone shipment report in January 2021, young brand realme grew 65% YoY and shipped 42.4 million smartphones last year. realme was also announced as the fastest-growing international smartphone brand in the world for 2020. The brand has leapfrogged over established industry giants and took 7th position in terms of global market share.
The youngster-focused and online-centric brand, realme has grown rapidly in South East Asia since it entered the market in Q4 2018. realme has expanded globally to 61 markets, such as China, India, Southeast Asia, South Asia, Europe, Russia and Africa.